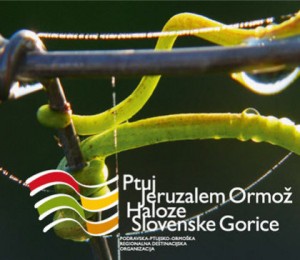 Podravsko-ptujsko-ormoška RDO
Project title: Podravsko-Ptujsko-ormoška regional destination organization 01 RDO joint major use 2 secondary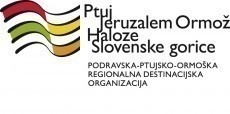 Project type: national
Project status: in implementation
Project duration: 2010-2013
Funding: 50% (85% European funds ERDF, 15% Slovenian participation).
Partners: 27 municipalities and 45 economic operators working in the field of tourism
Head of the project at SRC Bistra Ptuj: dr. Aleksandra Pivec
Project Objectives: The Regional Destination Destination (RDO) in a partnership connects the public, private and civil sectors with the aim of establishing the necessary functions for the operation of the destination. RDO assumes development, distribution, promotion and operational tasks with the aim of increasing the market efficiency of the destination. The RDO will build a common destination at home and abroad through four geographic brands and several tourist product brands. It will strengthen the visibility of the tourist destination in the target markets.
The main objectives of the regional destination organization are: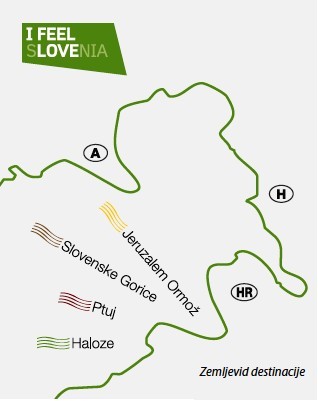 increase in overnight stays,
increase in the incomes of foreign and domestic visitors,
absolute growth of foreign overnight stays,
5 new ITPs based on tradition and quality,
the success of the establishment of the RDOs with 30 or 50 private entities.
The importance for the local environment: With the established sustainable organizational model of the RDO tourist destination, we will provide the key conditions for the development of tourism in the destination and strengthen the integration and cooperation in the joint planning, design and marketing of tourism in the region.
Results of the project: When identifying the tourist destination, we identified the strong identification of individual local communities with the existing geographical area, and in the first phase of the construction of the destination we took this membership into account and strengthened it, thus creating 4 geotags: Ptuj - the treasure of the millennia, Jeruzalem Ormož - the fairy tale of the sun , Haloze .- back to nature and Slovenske gorice - simply wonderful. There are 27 municipalities involved. The involvement of local communities has provided the foundations for facilitating the involvement of the private sector, ie. providers in tourism. So far, 45 active economic operators have joined the RDO so far with active participation. After the successful establishment and the connection between the public and the civil sector, we started with the ongoing activities:
establishing and opening sales channels at home and abroad;
advertising destination (ads, PR articles, gigant posters, web ...);
a common monthly calendar of events;
Creating a high-quality and innovative adventure destination;
destination catalog;
website of the project;
participation in fairs and presentations at home and abroad.
A list of tourist service providers in our destination