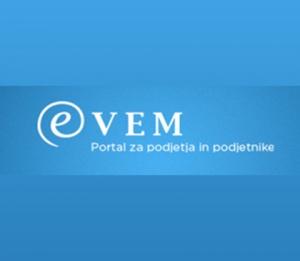 Project title: Implementation of comprehensive support services within the VEM entry points in 2016 and 2017 "VEM 2016 and 2017"
Project Status: Ongoing
Project type: state
Duration: July 2016 - July 2017
Financing: The project is co-financed by the European Regional Development Fund, the Ministry of Economic Development and Technology and SPIRIT Slovenia, a public agency.
Head of the project at SRC Bistra Ptuj: Jadranka Krajnc
Project value for the Podravina region: EUR 100,000.00
Partners:
- Scientific Research Centre Bistra Ptuj,
- Economic Institute Maribor (Lead Partner),
- Development Information Center Slovenska Bistrica,
- PRI HALO, a rural development nucleus
Project goals (all partners):
Information; weekly transmission of information packages with the inclusion of local information (for the duration of the project 478 packages)
Workshops; workshops for potential entrepreneurs and SMEs and workshops for primary and secondary school students (58 workshops for potential companies and operating companies, 62 workshops for school-age youth)
Basic and informative consulting and e-VEM procedures; 2600 consultations were conducted for future entrepreneurs and SME entrepreneurs and operating companies, 760 procedures were carried out through the e-VEM application
Supporting activities of VEM entry points;
– preparation of a record of the supporting environment supporters
– recording administrative barriers
– participation in national events
– participation in training and training for consultants
Benefits for the local environment:
Regular informing of business entities about current tenders and policies from the field of entrepreneurship, through information packages, education for potential entrepreneurs, young people (elementary and secondary school students) and companies within the framework of workshops and trainings. Recording administrative barriers to entrepreneurship and reporting to relevant ministries. VEM portal services - implementation of e-VEM registrations and status changes of sole proprietors of individuals and limited liability companies; Free advice and implementation of procedures through the e-VEM portal for the target group - s.p., d.o.o.