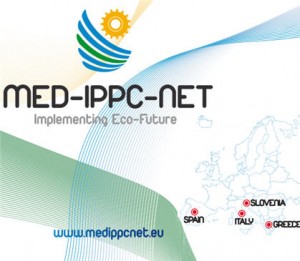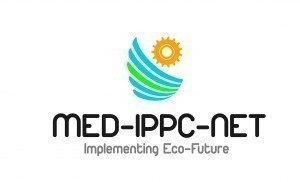 Project Title: Network for Strengthening and Improving the Implementation of the IPPC European Directives on Integrated Pollution Prevention and Control in the Mediterranean
Project Status: Completed
Project type: international
Duration of the project: May 1, 2009 - September 30, 2011
Funding: The project is partly funded by ERDF funds - the European Regional Development Fund through the Mediterranean program. The Mediterranean program is being advertised in the framework of the European Objective III - Territorial Cooperation.
Partners:
Andalusian Institute of Technology (Spain) - Leading Partner
SRC Bistra Ptuj
ARPA Sicily environment Protection regional agency (Italy)
Eurobic Toscana Sud (Italy)
Regional governmnt for environment, Andalusia (Spain)
Environment, Water, Town Planning and Housing Department of Valencian government (Spain)
Environmental center of Kozani (Greece)
S. Anna School of Advanced Studies (Italy)
ARPA Piemonte (Italy)
Project goals:
To create a network of key actors in the implementation of the European IPPC Directive, which covers the area of ​​integrated pollution prevention and control in the Mediterranean region.
Develop and evaluate a common methodology that will take into account lessons learned from the implementation of the European IPPC Directive in each target region.
Support and promote the implementation of the European IPPC Directive.
Helping and directing companies to obtain IPPC permits.
Meaning for the local environment: Creating a software application as an aid in the IPPC authorization acquisition stage and its validation at Sp. Podravje, which are IPPC taxpayers.
Results of the project:
Creation of the website of the project.
Regional analysis of pollution prevention procedures and monitoring the implementation of the directives (96/61 / CE and 2008/1 / CE) in the four industrial sectors in the Mediterranean area.
1 interregional report on the analysis of procedures and levels of implementation in the integrated prevention and control of the directives (96/61 / CE and 2008/1 / CE) in the Mediterranean area.
8 regional and one European round table with policy makers and technical experts.
Creating a common methodology for the implementation of the IPPC Directive.
A software application for the implementation of a common methodology (Pilot Version) for implementing the IPPC Directive (96/61 / CE and 2008/1 / CE).