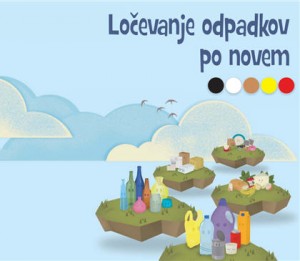 Project title: Low Cost Zero Waste Municipality
Project Status: Completed
Project type: international
Project duration: May 2009 - April 2012
Funding: The project is partly funded by ERDF funds - the European Regional Development Fund through the Mediterranean program. The Mediterranean program is being advertised in the framework of the European Objective III - Territorial Cooperation.
Partners:
EFXINI POLI, Local Authorities Network for Social, Cultural, Tourist, Environmental and Agricultural Development (Greece) - Lead Partner,
SRC Bistra Ptuj,
Aristotle University of Thessaloniki (Greece)
Ecological Recycling Society (Greece),
ASAEL - Aragonese Association of Local Authorities (Spain),
Municipality of Ragusa (Italy),
BRGM - Office of Geological and Mineral Research (France).
Project goals:
Developing a unified system for determining energy sources and reducing waste in the region.
Systematically reduce the amount of waste that is deposited in landfills or in the environment.
Promoting the reuse and recycling of waste for recycling.
Promoting and raising public awareness about the separation of waste.
Reuse of these secondary resources and promoting recycling methods that can be considered as an economic activity and form a fundamental part of sustainable development in the participating regions.
Re-use of waste and the creation of new value-added products can stimulate the creation of new jobs and reduce operating costs, which adds value to the economy of the entire region.
Meaning for the local environment:
With the activities in the project, which we applied to the local environment, we aimed targeted information, information and capitalization of efficient waste management measures, in close cooperation with the public service company d.o.o. We evaluated the existing concepts of waste management in municipalities and the region and developed a single management tool for planning waste management systems that lead to waste reduction in the region and prepared practical guidelines for the municipality / region in the form of a "General Manual" for the planning of waste management systems.
Results of the project:
Creation of the website of the project
Production of brochures 12000 / country, 2000 posters, 3 electronic newsletters. Organization of press conferences
2 per partner and 5 press releases per country. 2 magazine-publication.
5 informative days in Slovenia.
Creating a joint resolution.
Creating a scenario for development and analysis.
A study of operational requirements for the implementation of a pilot facility for composting bio-waste from households.
1 SWOT analysis, with different waste management concepts at transnational level, based on national regulations and the best and worst practices each partner receives.
Two two-day seminars with policy makers and municipal officials from the region.
General Manual on the Implementation of the Alternative Waste Process and the Interactive Tool for Decision Support - Joint.
Sensitivity analysis for different pricing systems.
Report on the collection of data from all stakeholders involved on the specific features of implementing alternative systems.
Knjizica ZERO WASTE SLOVENIJA BREZ ODPADKOV video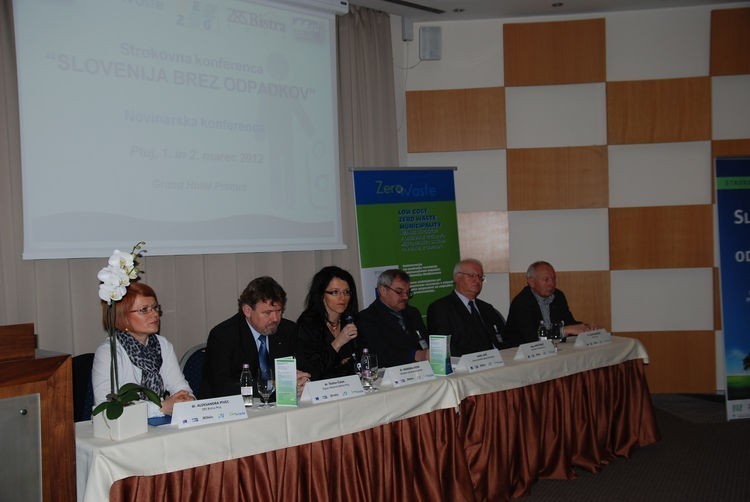 Strokovna konferenca Slovenija brez odpadkov 2012