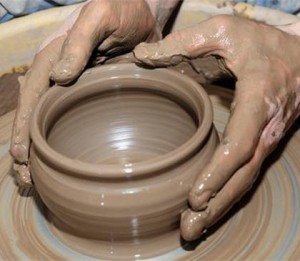 Manufacture of clay products of the cultural heritage of Ptuj
Project title: Production of clay products of the cultural heritage of Ptuj
Project type: national
Project Status: Completed
Project duration: 1 January 2004 - 1 May 2005
Funding: PHARE 2001 and Ministry of Labour, Family and Social Affairs.
Partners:
SRC Bistra Ptuj,
OZARA,
Employment Service Slovenia,
Regional Museum Ptuj,
UMARH d.o.o. ,
MO Ptuj,
OPTE d.o.o.,
CSD Ptuj.
Project goals:
returning the unemployed person to the workplace where the person feels safe and has the opportunity to prove,
creating a more positive self-image for the unemployed and thereby increasing the prospects for successful cooperation,
the development of the individual's working skills and the possibility of promotion,
adapting behavior in the work environment - as close as possible to interpersonal work relations,
to ensure the minimal material existence of the participants, thereby preventing social exclusion and exclusivity,
development of the model of social entrepreneurship, which will be introduced into the market through minor social corrections.
Meaning for the local environment:
Results of the project: