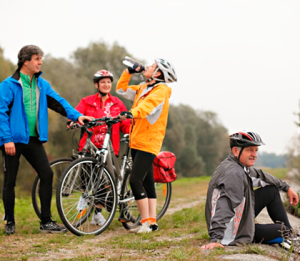 Project title: Recreation in nature - hiking and cycling without borders.
Status of project: completed
Project duration: 1 March 2009 - January 21, 2013
Financing: European Territorial Cooperation, Cross-border Program Slovenia-Austria 2007-2013, www.si-at.eu
Partners:
Center for Health and Development Murska Sobota (Lead Partner),
Scientific Research Center Bistra Ptuj,
The Mariborska Development Agency,
Institute of Tourism Maribor,
RDA Carinthia, Regional Development Agency for Carinthia,
Development center Murska Sobota,
Regional Development Agency Mura,
Multidisciplinary Research Institute Maribor,
Steirische Tourismus GmbH.
Head of the project at SRC Bistra Ptuj: Danilo Čeh
Project goals:
Develop the project area into a recognizable destination for active vacation and sustainable tourism.
To establish tools and structure for performing bilateral activities of destination marketing and management.
Encourage the development of sustainable, sustainable, environmentally friendly forms of tourism and increase the awareness of the population and tourists in terms of sustainable land use.
Meaning for the local environment:
The purpose of the project is to create common cross-border integral tourist products in the project region, to provide common market communication and to position the project region as a region of quality tourism products. With the flow of knowledge and the exchange of experiences, the basis for the development of the year-round attractiveness of the project region will be established. Special emphasis will be placed on internationalization, which will be conditional on the implementation of promotional activities outside the Program Area (target markets: Germany, Benelux, Czech Republic, Croatia, Hungary and Italy).
Results of the project:
Development of the offer (workshops, product design analyzes, creation of common tourist products in the field of cycling and hiking.) Five products were created in the area of ​​Lower Podravje - Drava biking trail, Cycling trail through Spodnje Podravje, Slovenian hiking trail, Ptuj cultural path, Nordic path along the channel of the Drava River; the production of photographs).
Market communication (study tours, development of digital postcards, advertisements in catalogs of agencies, catalog for clients, participation in fairs, annexes and advertisements in international media, web page creation, online campaigns, e-news, travel for representatives of the press, mapping - for the area of ​​Lower Podravje is a bicycle and hiking map)
Quality management (testing of products and offers, training for cycling and hiking guides, presentation of existing standards, preparation of recommendations for the custody of prepared products).
Infrastructure (workshops, a set and analysis of existing field signage, the installation of direction signaling - in the area of ​​the Lower Podravje markings of Slovenia's Upper Hiking Trail and the installation of five information boards).
Information and communication (information design for the public, organization of press conferences).
You can find more about the project and its results on the following websites: hiking.czr.si, www.hiking-biking.com, www.hiking-biking.net.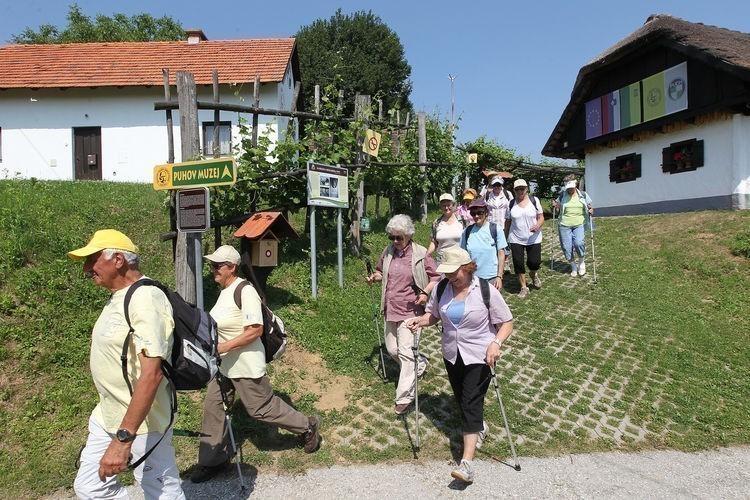 Foto: Aleš Fevžar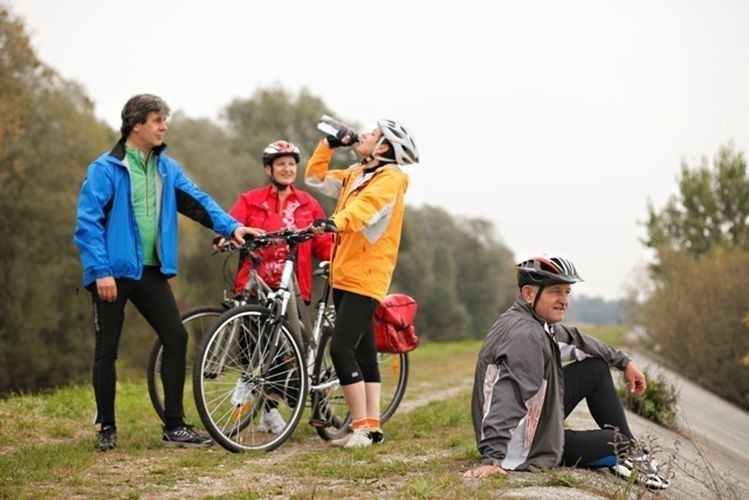 Foto: Aljoša Videtič