There is no translation available.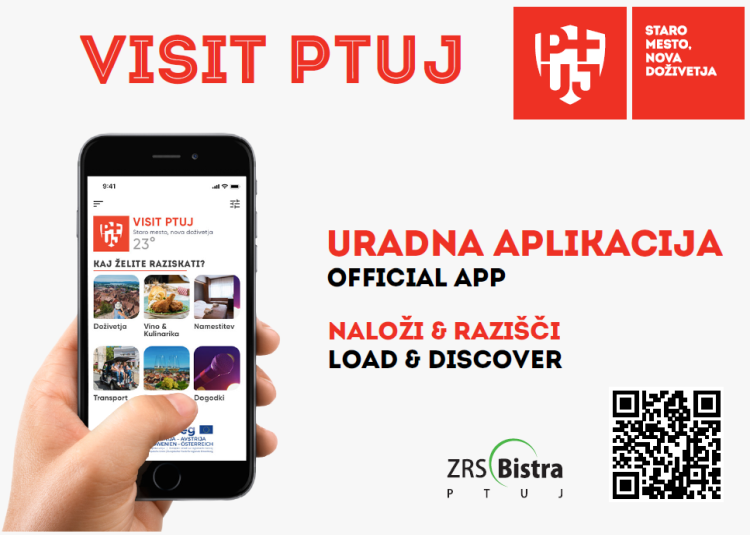 Uradna aplikacija vam bo predstavila utrip, vzdušje in kulturo, ki ga Ptuj, starodavna zakladnica tisočerih zgodb, skriva v sebi.
Popeljala vas bo mimo osupljivih ostankov davne preteklosti, namignila, kje okusiti izvrstno tradicionalno kulinariko in se udeležiti edinstvenega dogodka.
VISIT PTUJ vas bo pobliže seznanil s celotno zgodovinsko, kulturno, kulinariko in drugo ponudbo najstarejšega slovenskega mesta.
Na vašo napravo si jo brezplačno prenesite preko Google Play ali App Store.
Enostavno v nekaj korakih:
👉Skeniraj QR kodo ✅

👉Namesti aplikacijo✅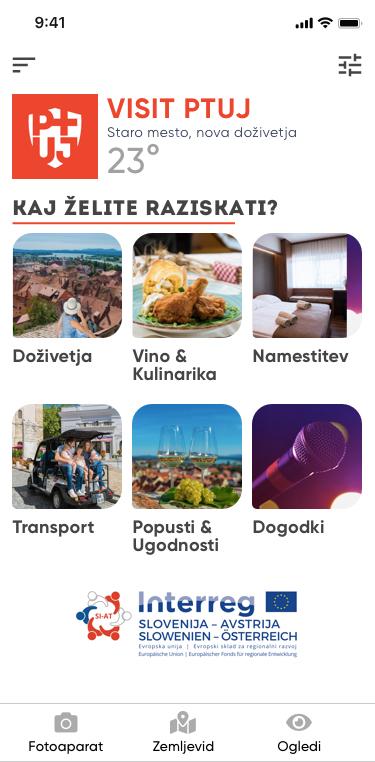 👉Spoznavaj, raziskuj in uživaj. ✅
Začutite utrip najstarejšega slovenskega mesta s pomočjo aplikacije VISIT PTUJ.
Znamenitosti, dogodki, kulinarika, posebna ponudba in edinstvena doživetja čakajo, da jih odkrijete in spoznate še danes.
Feel the vibe of the oldest Slovenian city with the help of VISIT PTUJ – the official city app. Sights, events, culinary delights, special offers and unique experiences are waiting for you to discover them today.
Erleben Sie die Atmosphäre von Ptuj, Sloweniens älteste Stadt, mit Hilfe von VISIT PTUJ – offizielle Stadt-App. Entdecken Sie Sehenswürdigkeiten, Veranstaltungen, Kulinarik, spezielle Angebote und einzigartige Erlebnisse noch heute.