There is no translation available.
Ustvarjalno podjetništvo je razvojni proces prihodnosti. Projekt CreaInnovation (Create sustainable Innovation in SMEs using creative methods and processes) je to rešitev obravnaval v zadnjih treh letih. Razvili smo dobre rezultate, ki jih želimo deliti z vami!!
Pridružite se nam na naši zaključni konferenci projekta, ki bo potekala:
21 januarja 2021 od 11. ure naprej.
Obvezna PRIJAVA na: https://forms.gle/f36jrGcnRj2bPL5A8
Pridružila se nam bosta priznana kreativna facilitatorja Alessia Berti in Matteo Catullo.
Lahko se na pridružite na spletni ustvarjalni delavnici in da pokažete, kako lahko podjetje v majhnem času generira izvedljivo podjetniško idejo.
Program konference: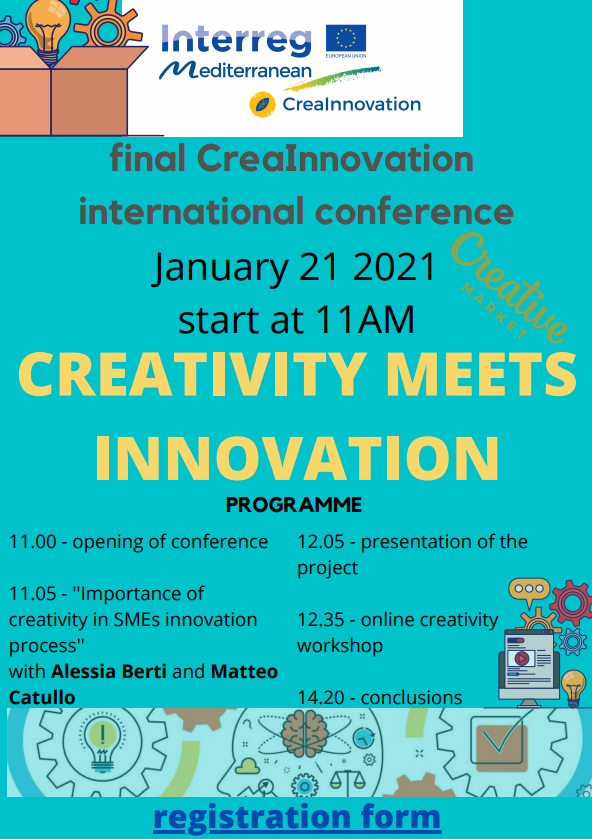 PRIDRUŽI SE NAM! Se vidimo v četrtek 21.1.2021 ob 11. uri.
VLJUDNO VABLJENI!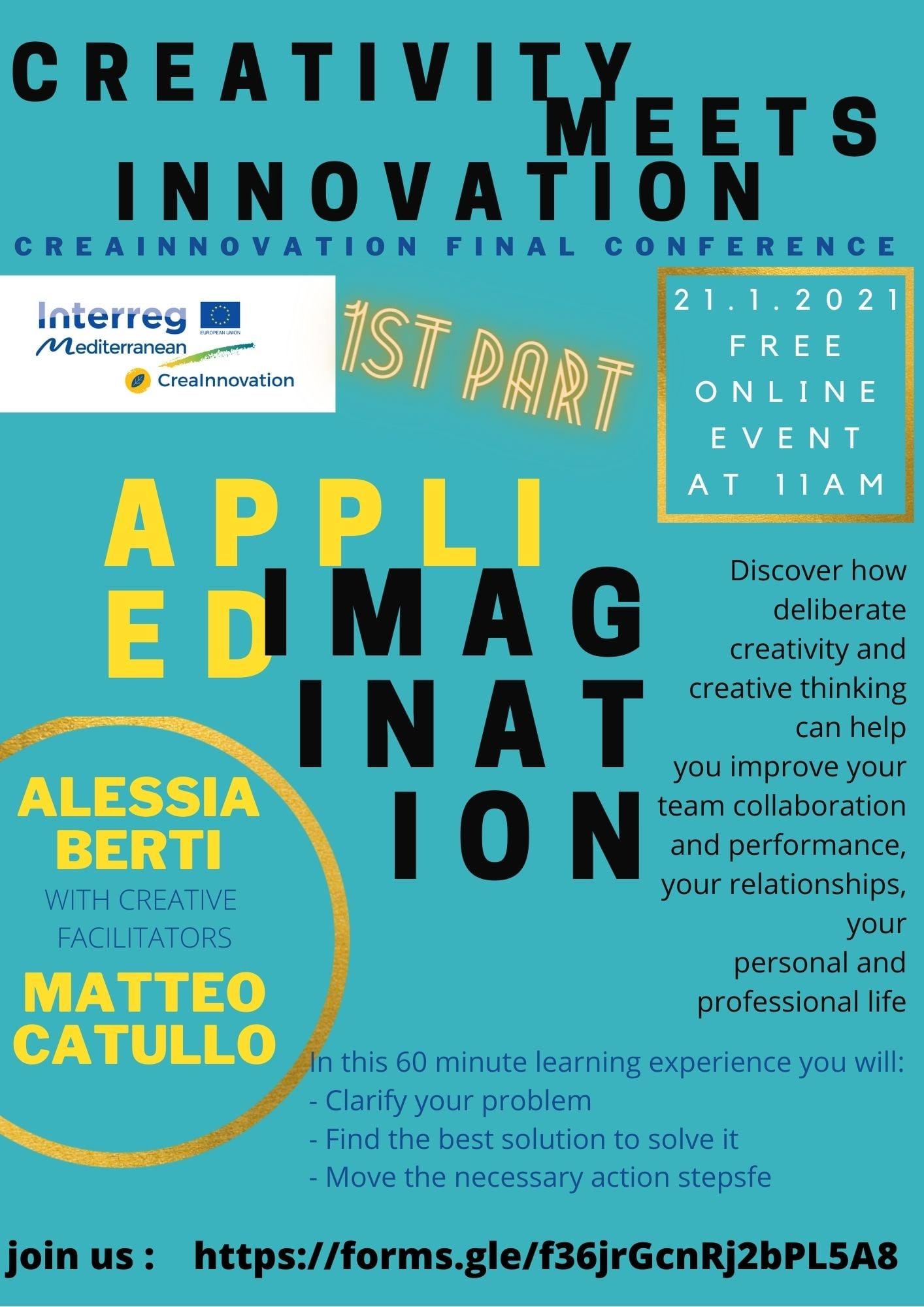 Projekt se izvaja v okviru Evropskega teritorialnega sodelovanja, Program sodelovanja INTERREG MEDITERAN 2014–2020 in je sofinanciran iz Evropskega sklada za regionalni razvoj (ESRR).