NAME OF THE PROJECT: Fostering startup & innovation ecosystems in Europe
DURATION: January 2017 – December 2020
FINANCING: The project is co-financed by EU through European Regional Development Fund
PROJECT MANAGER AT ZRS BISTRA PTUJ: dr. Lidija Tušek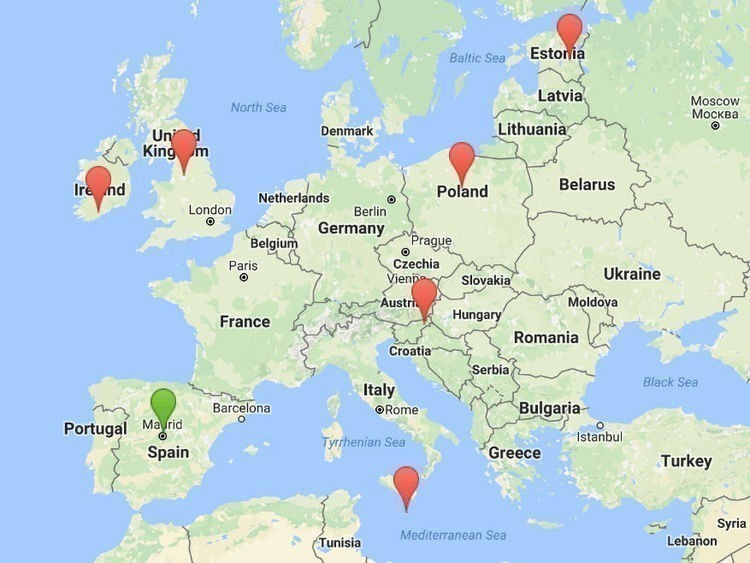 PARTNERS:
INCYDE Foundation (Spain) – lead partner
Torun regional Development Agency (Poland)
Oldham Metropolitan Borough Council (United Kingdom)
Scientific Research Centre Bistra Ptuj (Slovenia)
Malta Enterprise (Malta)
Tartu City Government (Estonia)
Cork City Council (Ireland)
PROJECT GOAL:
The main objective of the Innova Foster project is to improve startup ecosystems on a local and regional level so that the startups (innovative enterprises with big potential, with less than 5 years of life) will grow on the basis of innovation and become important regional innovation providers in seven European regions.
The Europe 2020 Strategy defines startups as important generators of growth, employment and innovation, so the main objective of the project is:
Identify,
share examples, ideas and solutions,
adjust them to regional and local needs based on strengths,
implement action plans,
improve regional policies,
serve as documented cases for analysis to other European regions and cities.
DESCRIPTION / RESULTS:
studies of 7 startup ecosystems;
identification of 14 examples of good/bad practices in startup ecosystems and recommendations for decision-makers;
sharing experiences through thematic international conferences involving important stakeholders and through other local events;
action plans for improving startup ecosystems.
BENEFITS FOR THE LOCAL ENVIRONMENT:
Within the Innova Foster project we will, through interregional visits, involvement of local stakeholders and a joint analysis of local policy rules, guidelines and programmes, support the growth and globalisation of SME with high potential. All of the partners will identify, analyse and share experiences, knowledge and examples of good and bad practices from regional innovation and startup ecosystems with the aim to adjust local policies towards facilitating the development and growth of startups.
Action plans that will be prepared on the basis of the results and exchange of experiences across Europe will demonstrate how the local or regional communities can improve the conditions for the creation and growth of startups and propose new service systems that better involve both stakeholders and users.
WEB SITE OF THE PROJECT: https://www.interregeurope.eu/innovafoster/
FACEBOOK PROFILE: @innovafoster