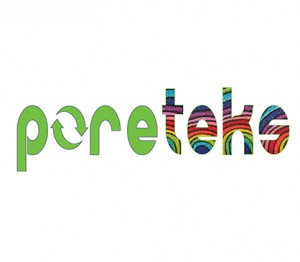 Project title: Re-use and recycling of textile waste to environmental protection in the cross-border area
Status of project: completed
Project type: international
Project duration: January 2014 - June 2015
Financing: The project is implemented in the framework of the Operational Program for Cross-Border Cooperation Slovenia-Croatia 2007-2013 and is co-financed by the EU under the European Regional Development Fund (ERDF) and the Government Office for Development and European Cohesion Policy (PHARE).
Partners:
Scientific Research Centre Bistra Ptuj - Leading Partner
Environmental Research Institute
The public development agency of the municipality of Ormož
Public services Ptuj
City utility company ČAKOM
Development Agency of the City of Čakovec (Čakra)
Varaždin Association for the Promotion of Culture and Fashion (Evolution)
Project goals:
The aim of the project is to improve and raise environmental awareness among polluters and residents in the cross-border area, to inform them of innovative, environment-friendly products of the PORETEKS project, which will mitigate environmental risks:
the establishment of an online and mobile application for proper waste management,
management of textile waste for reuse (fashion products),
recycling of waste textiles for the production of insulating boards in the cross-border area,
transfer of cross-border results, experiences and the project of developed practices to other areas and areas of interest.
Results:
In the context of the cross-border project Poreteks, several practical solutions have been developed in the area of ​​reuse and recycling of waste textiles. Reuse and recycling is beneficial for society, as in addition to reducing waste, they also influence the thinking of the population as consumers and encourage awareness that natural resources are limited and waste is an important source of raw materials.
In the cross-border area Slovenia - Croatia, several results were achieved with added value, direct effects and sustainability of the project, continue with certain activities even after the project expires:
a system for collection of waste textile has been established at 20 locations in five cross-border cities: Ptuj, Ormož, Rogaška Slatina, Čakovec and Varaždin; collection sites
During the duration of the project, we significantly contributed to the reduction of waste quantities, as 37.62 tonnes of waste textiles were collected, of which 65% were suitable for re-use, while the remaining 35% were due to injuries suitable for recycling;
Establishing a mobile application for proper waste management and collection locations for waste textiles with containers 24 hours a day (3R ​​application "More than waste"), how to properly re-use them and how to properly separate them for recycling; Slovenian and Croatian applications
realization of fashion workshops with 144 hour program of training innovative renovation of second-hand textile at three locations (Ptuj, Čakovec, Varaždin): 50 jobseekers and 20 volunteers acquired professional knowledge, skills and experience under the expert mentoring of fashion designers and costume designers; practical workshops for young people and volunteers are continuing and, with this, the latter will be given the possibility of later employment in this field;
In order to raise awareness, eco-creations created at fashion workshops presented at several promotional events for the general public and specific target groups: fashion show in the Dominican monastery (approximately 340 visitors), cross-border fashion show in Varaždin (approx 200 visitors), fashion magazine Čakovec (approximately 110 visitors), fashion show in Planet Tuš Maribor (approx. 80 visitors) and one-month exhibition in Mercator Modiana in Blagovnica in Ptuj;
several workshops organized in primary and secondary schools (120 pupils and students included) with a view to informing younger generations about the correct separation and reuse of waste;
improving environmental awareness among residents about the importance of protecting the living environment and raising the awareness of the necessary change in the consumer trend towards a cleaner and healthier environment; informing and raising public awareness on practical solutions in the field of re-use and recycling of waste textiles was done through mass media (24.com, STA.si, zelenoomrezje.si, Večer, Štajerska Tednik, Ptujčan, EOL, Delo, Radio Prlek, Radio Ptuj, Radio SLO, Radio Slovenske Gorice, PeTv, TV SLO - broadcast Good Morning Slovenia, Planet TV, TV SLO - broadcast Neighbors neighbors, social networks etc.);
transfer of experience and in the project of developed practices we are spreading to other areas and areas of interest even after the end of the project, as the potential textile waste market in Slovenia is estimated at approx. 30,000 tons / year, and in Croatia approx. 47,000 tons / year. Fashion trends are changing rapidly, and in the future we expect an increase in the amount of used and waste textiles.
In the following, important documents and guidelines developed in the project for the implementation of activities in the field of reuse and recycling of waste textile are presented:
1/ Business plan for the use of textile waste as raw materials for reuse and recycling
2/ Waste textiles for the environmental future in the cross-border SI-HR area
Shots from fashion events with a view to raising awareness:
Ptuj (Dominican Monastery, 9.4.2015): photo gallery
Čakovec (Strahoninec, 22.4.2015): photo gallery
Varaždin (King Tomislav Square, 5.6.2015): photo gallery
Media reports about the project:
– Report about the project: Part 1
– Report about the project: Part 2
– Report about the project: Part 3
– TV SLO: Good morning, Slovenia
– TV SLO: Neighbor's neighbor
Press Releases:
Press Release 1
Press Release 2
Press Release 3
Press Release 4
Project brochure - Slovenian
Poreteks brochure - croatian
Posts on our website:
Locations of container layout within the Poreteks project
Presentation of the project at a press conference in Ptuj
Fashion workshops in Ptuj started
Presentation of fashion workshops and fashion shows
Invitation to the fashion magazine
A fashion show of innovative restoration of used textiles
Invitation to the cross-border fashion magazine in Varaždin
The final cross-border fashion show "Innovative Restoration of Used Textile" in Varaždin
Creations from the re-use of used textiles are presented in Mercator Modiani and Planet Shower
TV Slovenia has included the project Poreteks in the show "Neighbor Neighbor"
Eco-creations on TV SLO and in Europark Maribor